Angela Avello-Miller
615-302-3213
615-497-0586
angelamiller@exitrealtyking.com
Angela has been a top performing Real Estate Agent in Tennessee since 2007. She has worked all areas of Middle Tennessee and has a proven history of success in these market areas. Angela's passions include working as a fitness instructor, weight loss, especially focusing on Mom's wanting to get off the pregnancy weight and nutrition counseling/macro/clean eating. Angela is an AFAA certified group fitness instructor, certified OrangeTheory fitness trainer and a certified Cardio Barre instructor. Angela also is a proud mommy of 5 beautiful children and one on the way!
Gerald Beckham
615-302-3213
615-801-4364
geraldbeckham@exitrealtyking.com
Gerald Beckham is a full-time professional Realtor® serving the Spring Hill, TN and surrounding Middle Tennessee areas. As your real estate consultant you can expect the highest quality service and dedication. Gerald enjoys helping buyers and sellers and will always keep both parties informed throughout the transaction. For buyers he will help find the perfect home to buy or rent and for sellers he will make sure you are taken care of on all sides of the marketing spectrum to help get the most for your home. Prior to working with Exit Realty King, Gerald worked for 22 years in the computer IT field specializing in customer service and marketing. Gerald also has worked the past 4 years in the music industry as a Tour Manager and managed social media for many artists.
Brett Beranek
615-302-3213
615-424-5748
brettberanek@exitrealtyking.com
A full-time experienced and professional REALTOR®, Brett Beranek with EXIT Realty King & Associates services the Spring Hill, TN and surrounding Middle Tennessee areas with passion and dedication. While specializing in residential home listings and sales, Brett is also knowledgeable and experienced in new construction as well as foreclosures. As your real estate consultant you can expect the highest quality service, consistent communication and availability that matches your schedule. Brett's clients benefit from his experience, marketing, networking and technology skills. Using these attributes earned him the distinction of Multi-Million Dollar Producer. Whether listing or buying, Brett is dedicated to protecting his client's interests in each Real Estate transaction. A native of Huntsville, AL, Brett has lived in Middle Tennessee since 1991 when he moved to the area to attend Middle Tennessee State University. After obtaining his degree in Mass Communications he decided to settle in the area for good. Brett, his wife and two sons have been Spring Hill residents since Christmas Eve 2004. After spending many years in banking and finance, Brett decided he wanted to bring his no nonsense-common sense approach to helping people with their real estate needs. When you think of Realty think of me, Brettb Award Winning Multi-Million Dollar Producer Member National association of Realtors Member Tennessee association of Realtors Member Williamson county association of Realtors Background includes video industry, business owner, lending and management
Anne Borleis
615-302-3213
615-516-5133
anneborleis@exitrealtyking.com
I have enjoyed helping my clients buy and sell homes in the Nashville area since 2003. I have a wide range of experience from working with first time home buyers to transactions over $1 million. I love living in Williamson County with all the great weather for outdoor activities I do with my family.
Denise Brennan-Hegg
615-302-3213
931-300-3073
denisebhegg@exitrealtyking.com
I am Denise Brennan Hegg, a professional realtor serving the Southern/Middle Tennessee areas, specializing in residential, land and farm properties. I am a native of Illinois and attended Northern Illinois University. I moved to Nevada, and while there I raised a family and was in corporate business for 17 years. In that time I had worked with companies involving critical customer care and ending that career owning a flooring distributorship. Since moving to Tennessee and falling in love with the people and beauty, it was only natural for me to get involved in something that would put my customer service knowledge to good work. Exit Realty is a major Middle Tennessee company that gives me the opportunity to work with, and deliver outstanding service and results for my clients. Each real estate transaction is different and has issues of it's own. My job as a realtor is to make buying or selling a property the best experience it can be. Combining my knowledge and EXIT Realty King's tools, I am able to inform my clients and assist them in making the best decision about their future. I believe any business transaction needs to include not only knowledge, but promptness, respect and care. Every client's time is important. It is my responsibility to use my client's time wisely, and to earn their business and trust. I look forward to hearing from you and making your realty experience the best it can be.
JoAnn Broadway
615-302-3213
615-947-5182
joannbroadway@exitrealtyking.com
JoAnn Broadway is a full time licensed real estate agent who has lived in the Spring Hill area for over 13 years. She has a degree in Marketing and a background in the investment banking industry. JoAnn works hard for her clients and prides herself on meeting all expectations her clients look for when buying or selling a home. With her knowledge of the area and desire to help she will provide a professional and honest outlook on this important decision. Honesty, client representation and listening are top priority in helping my clients reach their ultimate goals! I strive to build my business on referrals based on happy and satisfied clients. I look forward to working with you. •Member of Williamson County Association of Realtors •Member of Tennessee Association of Realtors •Million Dollar Producer for 2015 •All Star Rookie of the Year 2015 for Tennessee and Kentucky region
Cheryl Brown Wegner
615-772-8898
cwegner7@gmail.com
The purchase or sale of a home usually represents the largest single financial transaction that most people undertake in their lifetime. When you choose a REALTOR to assist you with this transaction I understand this is an important decison. One I would be honored to assist you. I have worked in real estate in middle Tennessee since 2008. I was an agent in California prior to my blessed arrival in this awesome state. I have always had a strong desire to assist people and help them achieve their goals. Helping someone find a place to call home is a precious experience. I am also a registered nurse in the state of Tennessee. I have been a licensed RN in Texas and California since 1995. Real Estate helps me carry on my desire to reach out and help those that can benefit from my assistance. Over my years and experience, I hold my clients with high regard and will do my best to tend to all your real estate needs. Whether selling or buying a home I have a marketing strategy unlike others. Sellers need honest representation and effective marketing and closing systems to get their property sold and closed as fast as possible. Buyers need someone upholding their interests and getting them the best purchase price to close and get them into their new home. I look forward to working for you with any of your real estate needs.
Steph Buell
615-302-3213
608-576-1019
stephbuell@exitrealtyking.com
In the late 90's I started using my contract savvy and staging skills to help for sale by owner (FSBO) clients on a part-time basis. In 2012, I decided to formally pursue a real estate career and obtained my license, beginning my practice at Bunbury in Madison, WI. After moving to Spring Hill, TN in Aug 2015 I am now excited to work with the Exit Realty King & Associate brokerage. I have been honored over the years, to serve in many capacities in the Deaf Community and other disability-focused causes. I understand that just like the general public, people with disabilities want to have to access to direct communication with their realtor and sufficient support to assist them in navigating the already stressful and often confusing real estate world. I can provide both! I specialize in providing ASL accessible real estate services as well as service to the general public of Middle Tennessee. *Member, Williamson County Association of Realtors *Member, Tennessee Association of Realtors *Member, National Association of Realtors
Jessica Graves
615-302-3213
754-214-0902
jessicagraves@exitrealtyking.com
Jessica Graves began her Real Estate career after relocating to Tennessee from South Florida. It was a spur of the moment decision but it proved to be what her and her family were searching for. She is a mother of 2 boys and loves the outdoors. When Jessica is not working you can find her fishing, riding horses, four wheelers and going to mud bogs! She believes in a hard working lifestyle but loves to enjoy the fun things in life as well. Jessica will work hard for you and your family. Jessica worked in accounting for over 10 years so you can count on her to be very detail oriented and involved in every step of your home buying and selling needs. "I work hard to make sure my clients are HAPPY with my services and do not feel pressured in any way of their home buying or selling process."
Laura Grzegorczyk
615-302-3213
615-397-3607
laurasellstnhomes@gmail.com
2015 Ranked # 54 out of 50,000 Exit Realty International Agents! 2015 & 2014 Exit Realty King #1 Realtor of the Year 2014 Exit Realty #1 Rookie of the Year for the TN Region
Shelley Jeffries
615-302-3213
629-333-8446
shelleyjeffries@exitrealtyking.com
Motivated Realtor in Spring Hill, TN serving Middle Tn and the Williamson/ Maury Counties. I am a detailed professional who follows up and keeps my clients informed. I enjoy both buyers and sellers. I like finding and getting the best deal for my customers. The best way to do that is to educate them on the market so that they can make an informed decision on the largest purchase of their lives. The most important part of my job is caring enough to give the best to those I serve. My background prior to real estate is 7 years as an investor, residential rentals. a degree in Interior Design with 15 years work experience in project management, construction, marketing/ sales, and proud to be a veteran serving 8 years in the Air National Guard during Desert Storm/Desert Shield.
Tawny King
615-302-3213
615-456-4341
tawnyking@exitrealtyking.com
TAWNY KING has been ranked in the TOP 200 Agents in the US by the Wall Street Journal in Closed Transaction Sides. Tawny King is a full-time experienced and professional real estate broker serving the Spring Hill, TN and surrounding Middle Tennessee areas for over 13 years. Specializing in new construction and residential homes and knowledgeable in commercial and short sale properties, she is well versed in all aspects of real estate. As your real estate consultant you can expect the highest quality service and dedication. As a person you will be treated with the ultimate in sincerity and respect. I thrive to be the best at what I do, not only by my standards but the standards of my clients as well. I have proven this with past clients and colleagues. ""We still refer to you as the best real estate agent we have ever met. You made quite an impression on us!" -Alex and Elizabeth Jackson "I would like to express my sincere gratitude to Tawny King for her help in my home purchase. I was living in California and trying to buy a house and move to the Nashville area. I had no idea about how to start, so I started looking on the internet. Tawny's website was one of the first one's I found and it was easy to use and gave me the information I was looking for. When I talked to Tawny on the phone, we 'hit it off' and I knew I had found the right person to help me. Tawny was always there for me, making me feel very important to her. She was always on top of everything, so I did not have to worry about anything. She was very friendly, professional, energetic, organized and dependable. I feel that Tawny went above and beyond the call of duty for me, but my guess is that she sees it as part of her job. It is obvious that she loves her job! - Tina Poyner, now a second-time client "Tawny King has been outstanding! She is very much a professional and takes her job very seriously. Working with Tawny on our selling and buying needs was not only a wonderful experience, but we became great friends. Tawny listens and works very hard to provide great advice – just like a friend.-Lyle and Aimee Ennis Prior to opening Exit Realty King & Associates, a leading real estate office in Spring Hill, TN, I was an owner and integral part of starting a small local real estate company that quickly rose to the top of the Spring Hill, TN market, Sales Manager with a large well-known real estate firm and before selling real estate in Tennessee I began my real estate career in the sunny state of Florida. Before pursuing my real estate career I worked as a Regional Trainer and a Consultant in the IT and marketing fields. And as a graduate of the University of Central Florida I currently hold a degree in Management Information Systems. Combining my marketing, training, and technology background with my current knowledge of real estate gives me the ultimate advantage to provide the tools I need to meet all my clients' expectations. You can be sure that I am staying on top of what is going on in the real estate industry as well as technology, and using that to your advantage.
Kelly Landry
615-302-3213
615-830-2199
kellylandry@exitrealtyking.com
I have been a licensed realtor since March 2005. I also hold a BA in interpersonal and public communication from the University of Louisiana. I specialize in residential and new home sales.I work with buyers and sellers and am dedicated to serving all my clients needs in a professional manner. I was born in Bowling Green Kentucky, but I am very proud to call Williamson County home for almost 14 years. The market is always changing and I continue to enhance my real estate career by being up-to-date with all the latest in real estate education. I am knowledgeable, reliable, friendly and treat all my clients as I want to be treated. I am a member of WCAR, past member of GNAR and member of NAR since 2005.
Pam Lane
615-302-3213
931-292-3241
pamlane@exitrealtyking.com
"Hi" my name is Pam Lane and I am a full time professional REALTOR with 8 years of experience. I serve the Southern/Middle TN areas specializing in Residential, Land & Farms. I am a native of Illinois where I received my Bachelors Degree in Accounting from Northeastern Illinois University. I worked in the corporate world for 15 years in Accounting & Management. I relocated to Tennessee in 2003 to pursue a career change and to be closer to my family who resides here. I was searching for a change from structured corporate life and looking for an environment that would allow me the flexibility to assist my clients . I found this with Exit Realty. A top 5 Middle Tennessee real estate company that positions me to cover every base and deliver outstanding results for my clients. Every real estate transaction is different and I help my clients avoid pitfalls that they might encounter. I feel my primary role as a realtor is to educate my clients and afford them the tools, information and resources to make informed decisions about one of the largest investments you will make in your lifetime. My vast market knowledge, advanced education, experience and latest technology is a large part of making real estate transactions as seamless as possible. Whether you are buying or selling a home, hire someone like me who wants to earn your business! I invite you to contact me, I would be happy to assist you!
Courtney Martin
615-302-3213
615-485-9766
courtneymartin@exitrealtyking.com
Dedication, knowledge, patience and wisdom are just the beginning of all that Courtney has to offer in this intricate journey of representing buyers and sellers; she offers an unwavering commitment to excellence. Her partnership with Exit Realty, a top 5 Middle Tennessee company, positions her to cover every base and deliver outstanding statistics. Above all, the goal for this Realtor is to serve you well, exceed your greatest expectations, and to close your transaction as seamlessly and stress free as possible. As a lifelong Middle Tennessean, Courtney knows the pastures, cottages and urban dwellings that are waiting for you. With Courtney, you are guaranteed a keen listener and a creative strategist, and you can be assured that information, processes and updates will always be timely. Courtney's clients always know that they are a priority, their best interests are upheld and their goals are the target. Contact Courtney today and find your ideal place to call home.
Michelle Mullins
615-708-0438
michellemullins@exitrealtyking.com
Jennifer Orton
615-302-3213
727-251-1241
jenniferorton@exitrealtyking.com
Jennifer Orton is a fulltime professional REALTOR serving the Middle Tennessee area with 17 years of customer service experience and 8 years of sales experience. She is passionate about serving others with integrity, heart, and honesty. Jennifer is an Ohio native but currently resides in Spring Hill with her husband, Chris, and their two beautiful boys, Brodie and Brantley. They enjoy camping, sports and serving our community. Jennifer also has a huge love and passion in the mission field and is currently serving with Moveo Missions in working with orphans, widows and woman prisoners in Kisumu Kenya. A Note from Jennifer... I am honored to be partnered with Exit Realty a top 5 middle TN company. I am dedicated in helping you in your real estate needs, in doing what is right and best for my clients. I strive in superior customer service and open communication.
Lisa Pena
615-840-2330
lisapena14@gmail.com
Jennifer Pippin
615-838-5547
615-838-5547
jenniferpippin@exitrealtyking.com
It is my pleasure to provide expertise and professional consultation to families so they can make the best decisions to better achieve their goals in the real estate market. I help both buyers and sellers; from first time home buyers, to retirees - move up buyers, downsizing, relocation. I look forward to each new client because no two situations are the same and each is an adventure. Having a medical background, I operate under the same basic theory: first, do no harm. I enjoy taking care of people and guiding them along the path that presents itself in our everchanging market. I stay up to date on current regulations, marketing strategies and have a vast network of contacts that benefit my clients from licensed home inspectors, contractors, amazing lenders, professional measurement services, staging and anything in between. My business model is slightly different from many in our area. I do not utilize "transaction coordinators". I am not part of a team where one person meets the client, another lists the home and negotiates a contract and then passes you off to yet another person that takes you to closing. When you hire me, whether it be to purchase a home, sell a home - or both... you get ME from beginning to end, and beyond. I take the time to get to know you and what your goals are, and then I help you achieve them.
Blane Provost
615-939-2868
blaneprovost@exitrealtyking.com
Tami Sova
931-638-1072
tamisova@exitrealtyking.com
Laura Stewart
615-302-3213
615-481-1575
laurastewart@exitrealtyking.com
-Full Time Affiliate Broker -Member of National Association of REALTORS -Member of Williamon County Association of REALTORS -B.S. in Public Relations Management from Belmont University -Raised in Williamson County and have extensive knowledge of the middle Tennessee area -14 years of experience in hospitality and marketing fields -True passion for serving people -Member of Thompsons Station Baptist Church -Currently live in Spring Hill with husband and three children who attend Allendale Elementary and Summit High School
Brandon Ward
615-302-3213
931-446-7178
brandonward@exitrealtyking.com
Thank you for visiting my Website! Growing up in middle Tennessee has allowed me to fall in love with city homes and country living, both within minutes of each other. My real estate experience includes commercial properties, farms, raw land, and city homes. I love searching for the perfect property for clients, and then seeing the smile on their faces when they see their new home for the first time! My family and I live in Spring Hill, TN and I hope you will contact me soon with any real estate questions or ways I may help you and your family.
Jennifer Watson
931-580-0202
jenniferwatson@exitrealtyking.com
Van Woody
615-403-7072
vwoody2000@gmail.com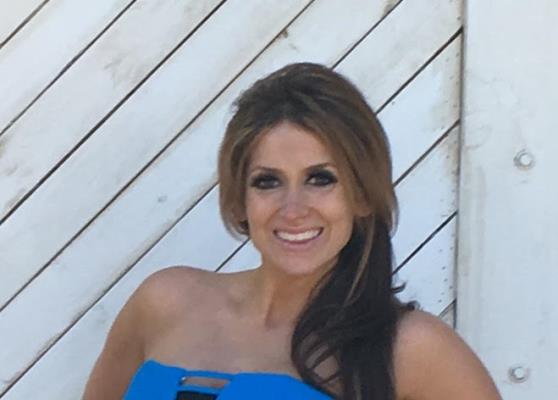 Angela Avello-Miller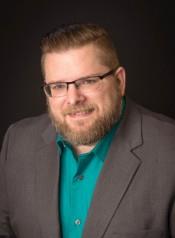 Gerald Beckham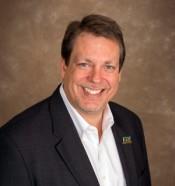 Brett Beranek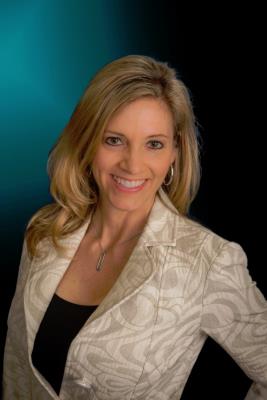 Anne Borleis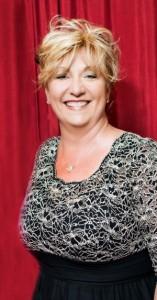 Denise Brennan-Hegg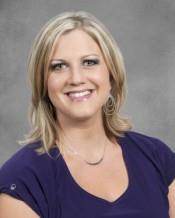 JoAnn Broadway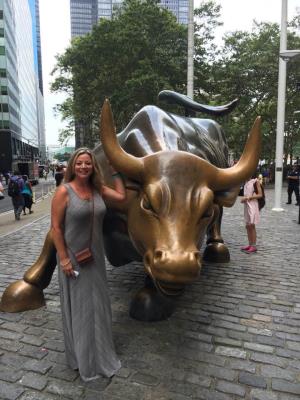 Cheryl Brown Wegner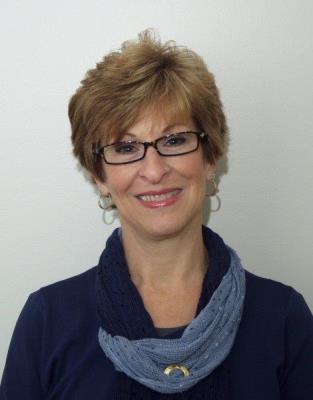 Steph Buell
Jessica Graves
Laura Grzegorczyk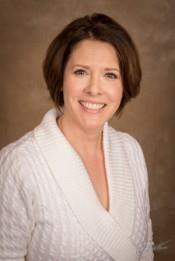 Shelley Jeffries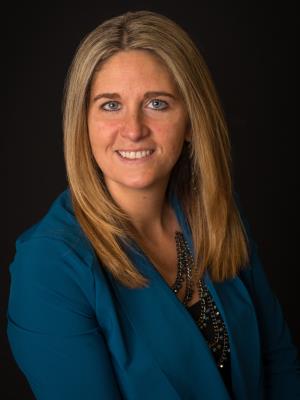 Tawny King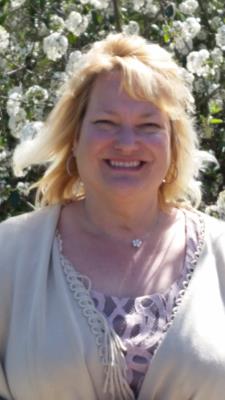 Kelly Landry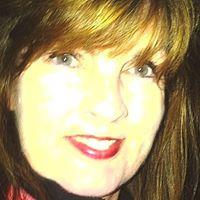 Pam Lane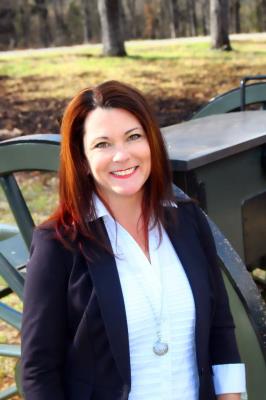 Courtney Martin
Michelle Mullins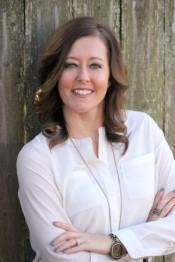 Jennifer Orton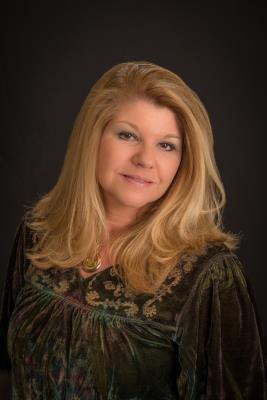 Lisa Pena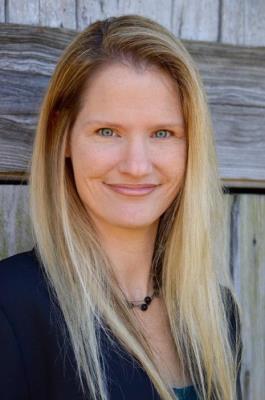 Jennifer Pippin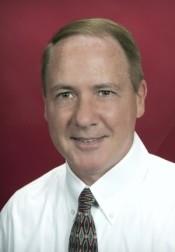 Blane Provost

Tami Sova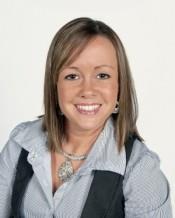 Laura Stewart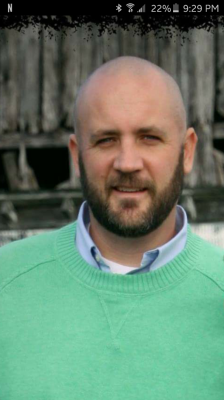 Brandon Ward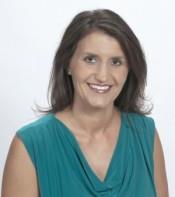 Jennifer Watson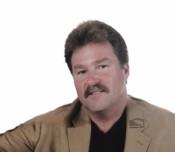 Van Woody